Verbum Dei High School
An all-male Jesuit high school located in Watts, CA, members engage in tutoring and after school activities, ensuring that the student body maintains a 100% acceptance rate to colleges.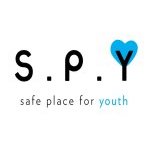 Safe Place For Youth
Safe Place for Youth is a shelter for youth experiencing the effects of Homelessness. Throughout the week, members serve at the Los Angeles placement by working directly with the youth.